Our site is in a conservation area as compared to the "Kissinger Heide" famous nature reserve, close to Lech and riparian forest is 120,000 square meters.
As a recreation center, it has almost unique value as it, on the outskirts of Augsburg, located within easy reach for everyone is. Whoever enters it should discard the everyday life and enjoy nature.
A club house with lounge and kitchen can be used by every member and guest.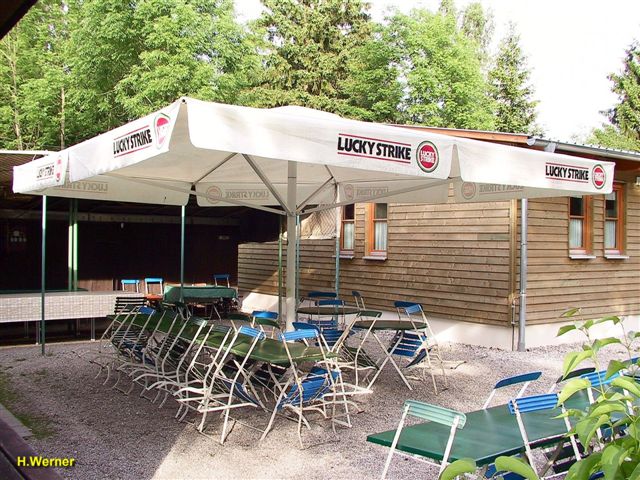 The scale patio or terrace is ideal for taking or bring your own prepared food and beverages.
We have several new ablution facilities with showers and toilets, scattered throughout the grounds.
A small pond refreshing in hot weather. For swimming, the near Auensee (FKK), who is with the bike in 5 minutes or within walking distance, are visited. Also for walking on level ground to provide the Lechauen and the forests beyond the Lech ideally. A visit of Kissinger - and Königsbrunner heath worth every season.
F

or

movement

and

sports

in the

area

are

numerous sports facilities

including

Fist ball

, volleyball

,

badminton courts

and

petanque fields

.
The site offers a limited number of fixed sites for caravans and tents. The design of the courses has been largely adapted to the character of nature.
For guests, we have a spacious place with electricity for caravans and motorhomes.
Pets are allowed only in exceptional cases with the approval of the association's board.
Just make a little tour through our site in our photo gallery. Click.